Denton Roof Replacement & Repair
Expert Roof Replacement & Repair in Denton TX
Anderson Roofing & Contracting Helps Denton Homeowners Restore Their Roof's Beauty and Structural Integrity
We've had the great pleasure of serving the citizens of Denton County for over 20 years.
Most homeowners never think about their roof until it needs repairing or replacement. They don't think about it until it starts causing them problems, and that's the worst thing they can do. After all, a roof that's been properly maintained will help with insulation and keep storm damage to a minimum.  It also helps add more value to the home.
Free Estimates
For those reasons alone, you need to reach out to the experts at Anderson Roofing and Contracting in Denton to start your repair or replace your roof. We have the skills and experience homeowners demand out of roofing contractors to meet and surpass their expectations.
Our Anderson Roofing and Contracting experts have years of industry experience. No matter what kind of roofing repair or replacement you need, we will provide you with professional results that surpass all expectations. The kind of work we provide to Denton-area residents often supersedes us, thanks to the numerous reviews our customers have happily provided about their own experience.
Do you live in the Denton area and need your roof repaired or replaced? If so, then we would love to provide a free estimate and answer any questions that you may have. Let us show you why we have garnered the reputation we have built with the Denton community!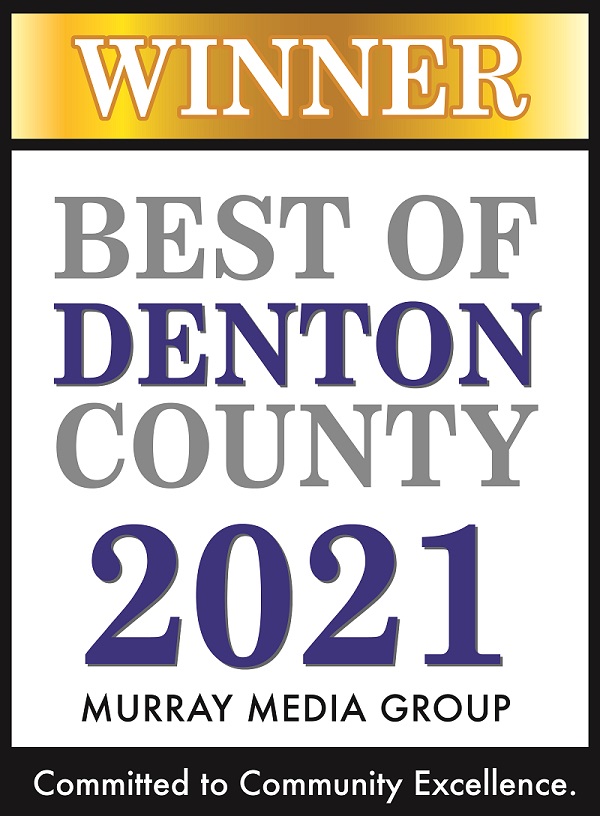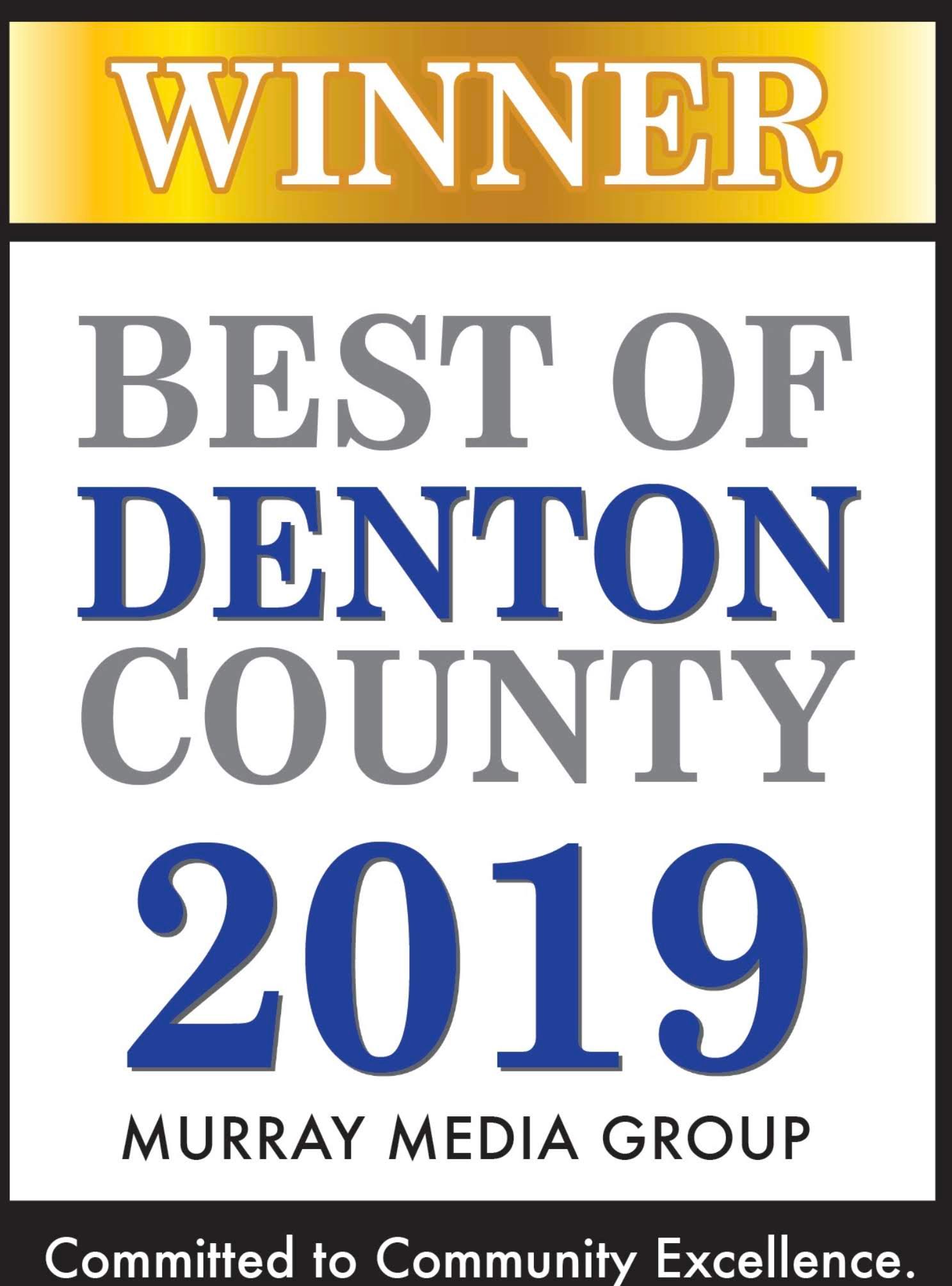 Free Written Estimates
Why Should You Consider A Roof Repair
The moment we arrive to complete the roofing repair job, we keep you apprised of the status. We know that homeowners want to be kept in the loop on the job's progress. We are dedicated to your satisfaction, so we work until you are happy with the repair and it surpasses the expectations you have.
We provide Denton area residents with asphalt and metal roofing repair and installation, but that's not all. We have experience with a wide variety of shingles so give us a call today! We don't cut corners, as we know this affects your home's quality and structural integrity.
What kinds of benefits can you get with Anderson Roofing and Contracting as your roofer?
Increase Curb Appeal – A repaired roof adds more value to a home and its neighborhood, and we make sure that the work we do blends flawlessly in with the rest of your home's roof.
Better Weather Protection – After completing your roofing job, your home will be better protected from the elements like rain, wind, snow and ice.
Increased Energy-Efficiency –A professional roof repair will help reduce how much you pay in your electric and gas bills.
Improved Durability – We never use cheap materials because we know your home relies on its roof for its durability and strength. High-quality materials ensure you save money in the long run because you won't have to replace or repair your roof as quickly.
The Anderson 10 Year Gurantee!
When you need a roof repair for your home, call us or fill out the form below to start the process. We will answer any questions and address concerns you have and let you know the steps that will go into the repair process.
Why Choose Us For Your Roof Repair Needs
What makes Anderson Roofing and Contracting different from other companies is that we understand the critical part a roof plays in the home. We know it helps protect it from elemental damage and enhances the look and curb appeal.
We also understand that roof repair is a substantial financial investment, which means you want a roof that lasts for a long time.  At Anderson Roofing and Contracting, we use only the best roofing materials and insulation to extend the roof's longevity.
You Want Denton Roofers You Can Trust
At Anderson Roofing and Contracting, you can trust that we are who we say we are. We are industry professionals who work tirelessly to ensure your happiness and satisfaction. When you need your home's roof repaired, we offer you a reasonable, non –committal price completed by professional roofers in a timely manner.
Give Anderson Roofing and Contracting a call to set up a time for a professional to inspect your roof and provide you with a no-pressure free estimate. We are no ordinary roofing repair company. We make sure the job is done right and isn't complete until our customers are happy with the job we've done. When you call us, you can feel confident that you're getting professional work done on your home.
When You Need A Roof Replacement For Your Denton, Texas Home
Most homeowners never think about their roof until it's absolutely necessary. However, the roof is an integral part of your home for three reasons:
Protects you and the interior of your home from the elements
Boosts the home's value
Adds pertinent structural integrity
That's a lot of responsibility for your shingles, and when you need them replaced, you only want the most experienced roofers in the industry to take care of the job. At Anderson Roofing and Contracting in Denton, we have a team of professionals that can make sure your roof surpasses expectations and holds up to its job
We have installed hundreds of new roofs on homes throughout Denton and surrounding areas – each offering uniqueness to the home. Our team of professionals can handle any job – big or small – making sure it's done correctly. We also have the most competitive prices on the market!
And, if you need more proof that we offer professional work, check out the reviews our satisfied customers have left and judge for yourself!
Let Anderson Roofing and Contracting Be Your Roof Replacement Company
Anderson Roofing and Contracting know that are two critical aspects of a roof replacement:
High-Quality Shingles
We make sure only the best roofing materials are used in the replacement process. We know that shingles, be it asphalt or metal shingles, can enhance the look of your home, but they must also withstand the elements Mother Nature happens to bring.
Professional Roofers
Our company does extensive background on the people we hire. We want to make sure our clients have only the best, most professional roofers that will correctly and beautifully install their new roof.
How Does A Roof Replacement Help Your Home
Energy-Efficiency – A new roof helps to lower your energy bills by cutting drafts down.
Durability – Your new roof will be more durable and sturdy.
Safety – Your new roof will provide ample resistance to wind, collapse and fire.
Weather-Resistant – The roof will protect your home from the elements (rain, wind, snow, ice, etc.)
Beauty – A new roof that's been installed correctly can add value to a home, helping with resale value.
We are dedicated to offering you only the best customer service, which means we continue working until you are happy with what has been done.
You demand outstanding customer service from a roofing repair/replacement company. We can offer you that and more. If you live in Denton and the surrounding areas, give our office a call and let us know what you need out of your roofing project. We provide you with a free inspection, detailed expert advice on properly caring for your home's roof and a no-pressure estimate.
Why Should Denton Residents Consider Anderson Roofing and Contracting For Their Needs?
One of the biggest projects homeowners have to contend with is a roof repair/replacement. A new or repaired roof means the inside of your home won't experience leaking or have storm damage. It's a kind of job that demands only experienced professionals. It is the kind of job that demands the professional assistance of Anderson Roofing and Contracting.
We have a team of professionals who will provide your home with the level of craftsmanship and service you need. We hire only the best, most experienced roofers to ensure every detail of a roof repair or replacement is paid to.   We will be happy to share reviews from satisfied customers, or you can read their reviews online.
You deserve to have a roof that protects your home from all kinds of weather – rain, wind, hail, etc. Our Anderson Roofing and Contracting professional roofers do just that at a reasonable price.
Do you need your home's roof repaired or replaced? Do you have questions about our process? We are more than willing to help you understand how we work? Reach out to us today to receive answers to your questions and attain a free roof inspection and estimate.  You can also fill out the form below to start the process.  We are ready to assist you.
View Recent Roof Repair Projects
Anderson Roofing specializes in all types of roofing services. From residential re-roofs, commercial roofing, to roof leak repair, we have you and your home covered!
Flower Mound – Complete Roof And Gutter Replacement – Hail Damage
andersonroof
2022-04-14T00:08:11+00:00
Flower Mound – Complete Roof And Gutter Replacement
andersonroof
2022-02-13T01:28:28+00:00
Flower Mound – Roof And Gutter Replacement – Hail Damage
andersonroof
2022-02-13T01:12:51+00:00
Why Choose Anderson Roofing & Contracting?
Our reputation means everything to us and we stand behind every project we are a part of. You can rest assured that the job will be done right and attention will be paid to every detail.
Contact our team of roofing experts today for exceptional service and professionalism.
We look forward to assisting you with all of your roofing and gutter needs!